TEC Full Rider Foot Peg, Brake & Gear Lever Assembly – Interceptor 650
£129.99 – £149.99
This kit fully replaces your rider foot pegs, gear & brake levers.
Allows full adjustment for your foot position, giving you the ability to fine tune it to perfectly fit your riding style.
All parts are made from CNC alloy.
Drastically improved aesthetics over the basic looking OE levers.
Hundreds of different positions for your feet.
The kit includes:
Adjustable CNC alloy gear lever
Adjustable CNC alloy brake lever
Adjustable CNC alloy foot peg kit
Optional 40mm adjustment range arm can be included.
A discount is included in the price for buying as a full kit.
See fitting video:
Aesthetically, a big improvement!
Ordering and shipment were a breeze, got the kit in after just a few days. The parts are well made and a great improvement on the overall look. It took me a bit of time to get the foot pegs in place, but once I figured out that the little springs are alright and functional, everything else was a breeze to install. I did note there still was some play on both the gear and brake lever (although notably less then the originals) and I further improved them by adding a 1.5mm oil soaked fibre washer to each lever. I was a bit critical of the gear shifting nub - although looking good, I suspected it being a bit rough on the boot wear when shifting up. I notice a separate tip is available, but I just removed the rubber from the original gear shifter and managed to get it on the knurled tip. The only reason, despite my above critique, that I give 4 stars is that I actually wanted the kit with the 40 mm extension, but that one has been unavailable for some time now, so I was hoping the standard 20 mm would do the trick. It has improved my seating position somewhat, but I feel it would be better for me if I had the 40mm extensions. I'm not sure if I would order the 40mm extensions on their own, it's not that they are expensive, but from being outside the UK, the shipping cost and then the import tax (in which shipping cost is calculated) would make it a rather costly affair for these small parts. So if they would come available again, I would only order them if I have multiple items to order to offset the shipping & import cost a bit more reasonable. I know I can't blame TEC for Brexit, DHL applying their "service charges" and the greed of Irish revenue for this, but it would have been great to have been able to order the 40mm extensions with the kit as well. Considering that Royal Enfield is a bit famous for its tolerances, it is not easy to design a custom part that will always fit snug, so TEC were wise enough to make sure the parts could deal with the tolerance and with a bit of tinkering, you can get it as snug as you like!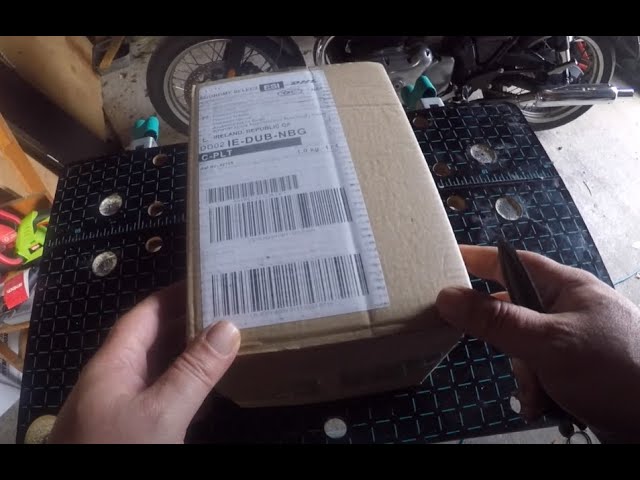 Great service at point of order including allowing me to add parts to the consignment after it had been packed. Great products all fitted perfect!
Quality parts
From ordering to receiving the package, everything went very smoothly and without problems. The products are likewise, top quality. Can highly recommend TEC Bike Parts. I will definitely be ordering more products.
Interceptor gear/brake lever and drop foot peg set.
Fine product well made, well packaged and quickly sent. Fitted and works really well. Has transformed the bike for my big feet.
Would have liked an option of a rubber sleeve for the gear lever, it's wearing my boot out.
Quality upgrade
A quality upgrade which every Interceptor deserves. Steady away and easy to fit ( refitting the springs can be a challenge but plenty of vids including George's and mine show the trick).